[''Why do I have cancer when no one in my family has it?'' Ms. Liang, 60 years old, was completely shocked when she found out she had breast cancer. There was no history of cancer in her family, so she was puzzled as to why she had it. Let's listen to her and her daughter talk about how they support each other and fight against cancer together...]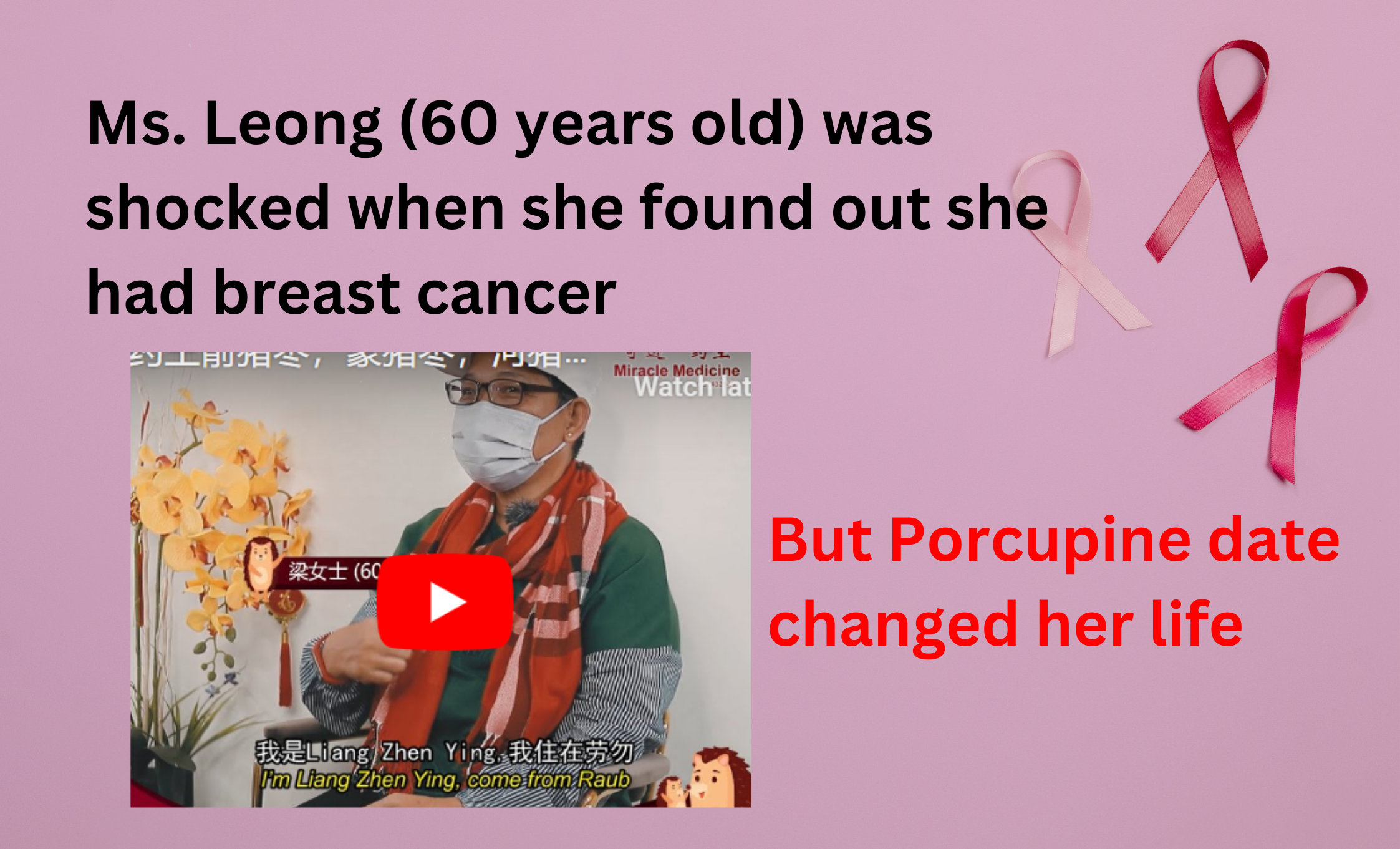 Ms. Liang, from Rauh, is 60 years old. In 2020, she felt uncomfortable and tightness in her right chest. When she rubbed her chest with her hand, she felt a lump. After discussing with her daughter, she decided to see a doctor and discovered a large dark shadow in her body. At the time, the doctor communicated with Ms. Liang's daughter in English, but Ms. Liang herself did not know English and was only surprised as to why her daughter started crying after hearing the doctor's words. Later, Ms. Liang's daughter told her that the doctor said she had cancer. Ms. Liang felt unreasonable at the time because no one in her family had cancer, so why did she have it?





It turned out that in 2019, Ms. Liang fell into a ditch and hit her breast, which later turned into breast cancer. Ms. Liang only began to feel afraid when she was about to undergo surgery. But her daughter was even more afraid than her mother. The doctor could only comfort her that her mother would be fine and receive treatment as soon as possible. The doctor initially said the surgery would take only two hours, but Ms. Liang took 8 hours to complete the surgery. Ms. Liang said that she felt truly scared when she saw her daughter crying after coming out of the operating room.



Ms. Liang's biggest concern now is cancer recurrence. She often can't sleep well because she is worried. She also doesn't know what to eat when she goes out to eat.

But since Ms. Liang started taking porcupine dates, she no longer restrains herself from eating

. She will eat what she wants, but not too much. Ms. Liang's health is currently not in danger, but she still gets teary-eyed occasionally. She is afraid that she will suddenly leave this world one day.



Ms. Liang's daughter said that her mother's diagnosis was a bolt from the blue for her. As a daughter, she could only search for information everywhere. Later, she heard about porcupine dates from her friends, but initially, she was skeptical about traditional Chinese medicine because the effects take longer to appear than Western medicine. So, Ms. Liang's daughter searched for porcupine dates on the internet, but she was worried about which sources were authentic. She was afraid that if they ate something that was not good, it would cause side effects, which would be as good as killing her mother.





Again, Ms. Leong's daughter mentioned that their family's financial situation did not allow them to afford porcupine dates, and even if they could afford it initially, they could not sustain the cost of long-term consumption. Fortunately, I found Miracle Medicine Porcupine Dates online, and Ms. Leong's daughter also visited the physical store in Sunway Geo. When she visited the Miracle Medicine store, Ms. Leong's daughter felt much more at ease. She also said that Miracle Medicine would first understand the patient's needs before providing advice and recommendations, which is different from outside the market. Therefore, Ms. Leong's daughter had the confidence to purchase porcupine dates for her mother to try.



Ms. Leong said that on the day she took porcupine dates, she and her daughter went shopping at One Utama mall all day without feeling tired. Now, Ms. Leong considers Miracle Medicine to be her trustworthy source.

She strongly believes that porcupine dates can really help her

. Her friends also said that she did not look sick at all. During the interview, Ms. Leong mentioned that she still felt pain to this day. The surgical incision was very large, and her left and right breasts gland were cut off. However,

after taking porcupine dates, her pain has reduced.



Ms. Leong's daughter added that after her mother's surgery, her body was very weak, and her face turned pale. However,

after taking porcupine dates, her immune system improved

. Miracle Medicine porcupine dates played a significant role in her mother's recovery. Ms. Leong's daughter said that her mother took care of her when she was young, so now it's her turn to take care of her mother. Although the process was tough, and she neglected her child due to taking care of her mother, she was still grateful for everything. In addition, Ms. Leong's daughter expressed her gratitude to Miracle Medicine porcupine dates and said that if there were any cancer patients around her, she would recommend them to try porcupine dates and share her story.



For full video please visit: -

https://youtu.be/mZKicU4irTQ



Porcupine Date is a type of Chinese herbal medicine that is similar to animal-based medicines like cow bezoar, it is formed from stones found in the animal's body.
In some modern in vitro studies, Porcupine Date has been found to contain components with antioxidant and free radical scavenging properties. It can inhibit the formation of tumor blood vessels, which in turn can control tumor growth and metastasis, as well as exhibit other functions such as detoxification and a lot of other healing purposes.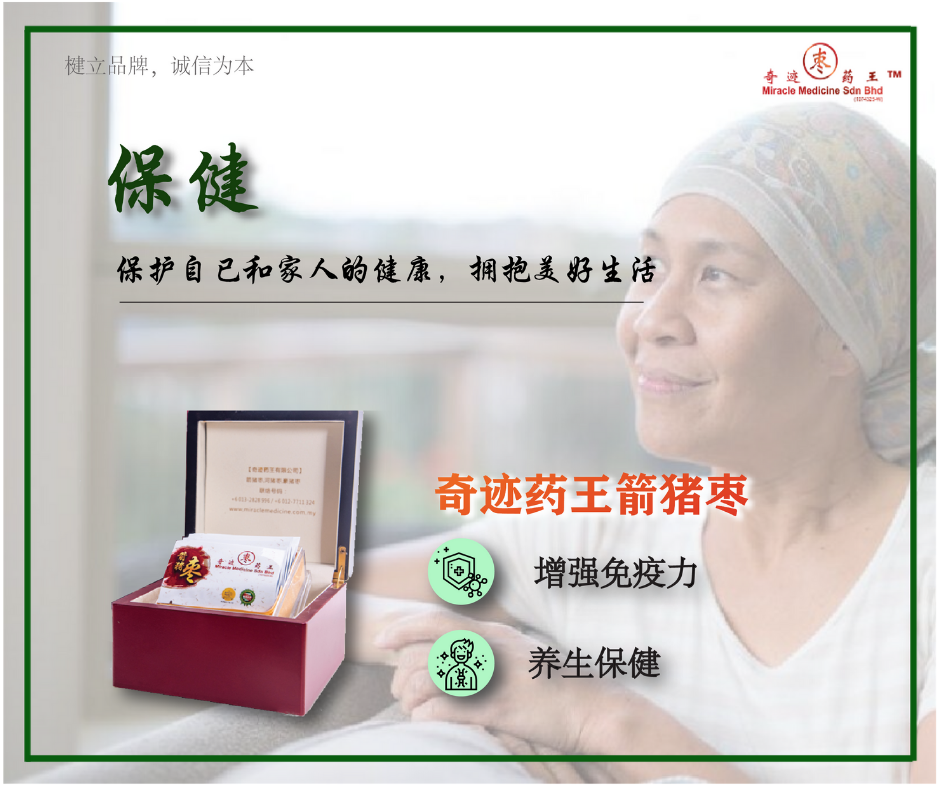 Health supplement - Having a good lifestyle and balanced diet, while taking pure, natural, and chemical-free miracle medicine such as porcupine date/porcupine herb medicine can enhance one's immune system and health.

【楗立品牌,诚信为本】
健康是宝,健康最好,奇迹药王箭猪枣。

【奇迹药王有限公司】箭猪枣,河猪枣,豪猪枣
Miracle Medicine Sdn Bhd - Porcupine Dates
+6 0116-2828 328
+6 013-2828 996
F-01-10, Level 1, Block F, Sunway Geo Avenue, Jalan Lagoon Selatan, Sunway South Quay, Bandar Sunway, 47500 Subang Jaya, Selangor
www.miraclemedicine.com.my
Facebook: https://www.facebook.com/miraclemedicine828/
Wechat: