[''Would you choose to tell your family members the whole truth when they are diagnosed with cancer, or keep it from them?'' Crystal's mother unfortunately was diagnosed with stage IV lung cancer, and Crystal chose not to tell her mother. Why did she make such a decision? Let's listen to their story of fighting cancer together, which may shed light on the difficulties and choices that families face in such situations...]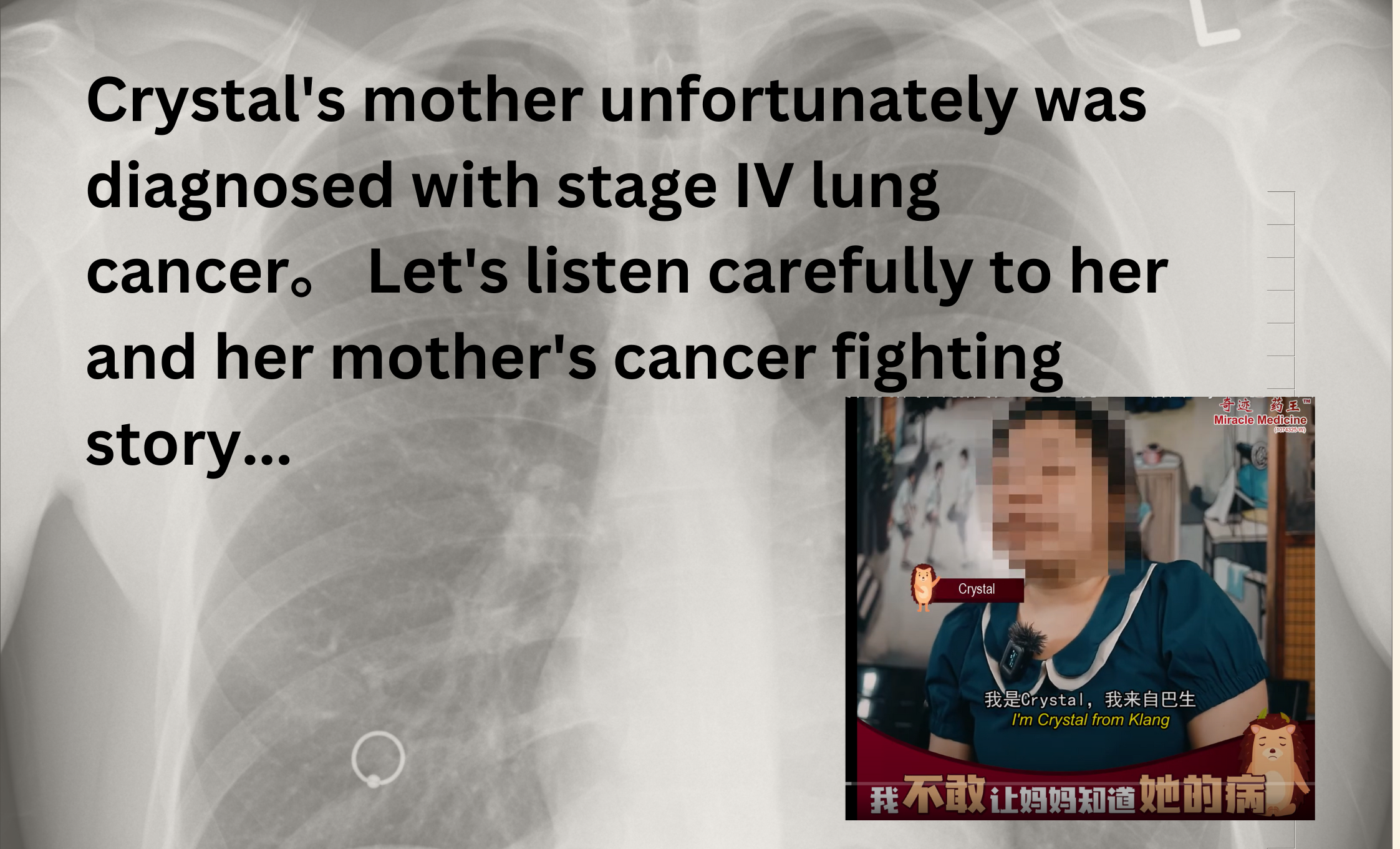 Crystal, from Klang, shares the story of her mother who was diagnosed with stage IV lung cancer a few months ago. Her mother suffered from severe swelling from her left leg to her thigh due to a blood clot and had to undergo regular blood serum injections to clear the blockage. As a result of this issue, a full body check-up was done which revealed the tumor in her lungs through a CT scan. The doctors confirmed it was a malignant tumor and recommended medication to suppress the cancer cells. Currently, the doctors have only suggested medication and not chemotherapy, so Crystal and her family decided not to tell her mother about the lung cancer diagnosis, as her mother tends to have a negative mindset and may overthink the situation. They wanted to keep her in good spirits.
However, the current concern for Crystal is the expensive medical expenses, which amount to an average of RM 5,000 or more per month. Crystal's mother had previously taken porcupine date (or porcupine bezoar stone), but due to experiencing hot flashes and discomfort, she stopped taking it.
Crystal had heard of the Miracle Medicine extraction technology thru Facebook, which extracts the essence of porcupine date. For an instant, a whole porcupine date may only contain 30% of medicinal properties, but Miracle Medicine extraction technology only extracts the essence of the medicinal properties. She supports the non-killing principle of Miracle Medicine too, which operates by performing surgery on the porcupine and then releasing the animal back into the wild, rather than killing it for a porcupine date.
After taking the first pack of porcupine date, Crystal's mother experienced vomiting and diarrhea, but after taking the second pack, she began to sweat more, indicating that the porcupine date was helping to detoxify her body. Crystal's mother usually had a sensitive nose and sneezed frequently, but after taking the porcupine date, her sneezing frequency reduced. Crystal also noticed that her mother's complexion had improved significantly, and she had a better appetite, eating more than before.
Crystal advises other patients to follow their doctor's advice and not to try unverified traditional remedies, as they may not be suitable for everyone. She also recommends ensuring the reliability of the information before acting upon it. She emphasizes the importance of taking care of oneself before taking care of others and facing life's challenges with optimism.
For full video please visit:-
https://youtu.be/58YHY3vb6Lc

Porcupine Date (or porcupine bezoar stone) is a type of Chinese herbal medicine that is similar to animal-based medicines like cow bezoar, it is formed from stones found in the animal's body.
In some modern in vitro studies, Porcupine Date has been found to contain components with antioxidant and free radical scavenging properties. It can inhibit the formation of tumor blood vessels, which in turn can control tumor growth and metastasis, as well as exhibit other functions such as detoxification and a lot of other healing purpose.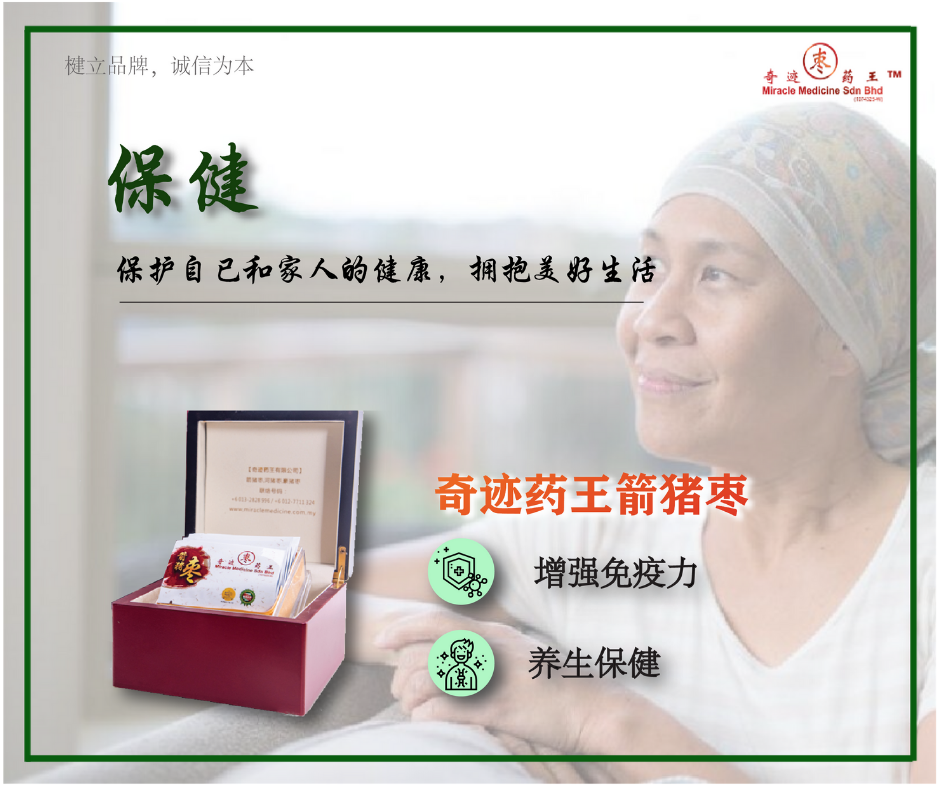 Health supplement - Having a good lifestyle and balanced diet, while taking pure, natural, and chemical-free miracle medicine such as porcupine date/porcupine herb medicine can enhance one's immune system and health.

【楗立品牌,诚信为本】
健康是宝,健康最好,奇迹药王箭猪枣。

【奇迹药王有限公司】箭猪枣,河猪枣,豪猪枣
Miracle Medicine Sdn Bhd - Porcupine Dates
+6 0116-2828 328
+6 013-2828 996
F-01-10, Level 1, Block F, Sunway Geo Avenue, Jalan Lagoon Selatan, Sunway South Quay, Bandar Sunway, 47500 Subang Jaya, Selangor
www.miraclemedicine.com.my
Facebook: https://www.facebook.com/miraclemedicine828/
Wechat: