[''Mom! I'm sorry, I've let you down!'' Cathryn, a 38-year-old breast cancer patient in stage III, with cancer cells spreading to her liver and bones. How did all of this happen? How did she reach this point? Listen to Cathryn's story. Her cancer journey might help you or someone you know.]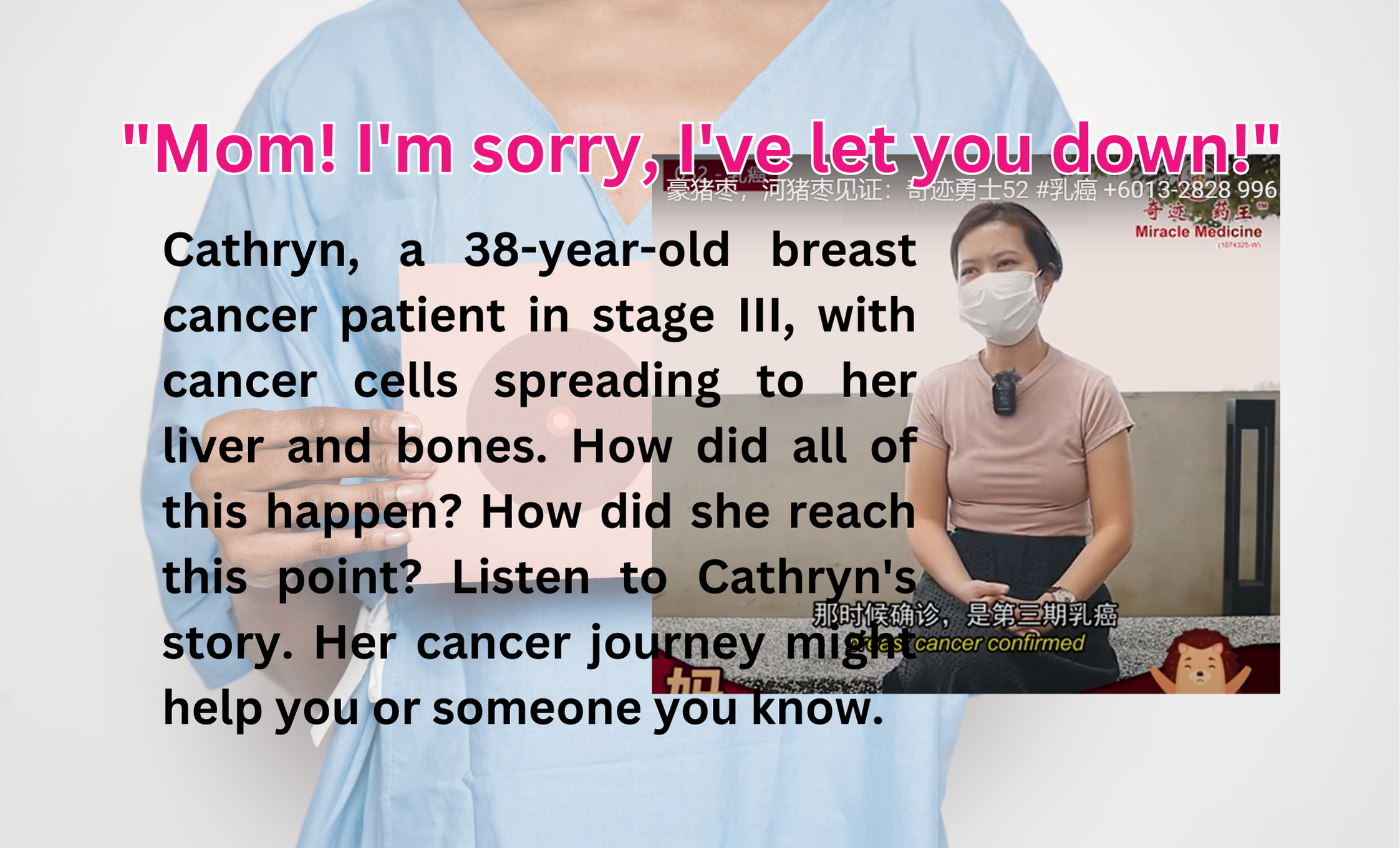 Cathryn is a 38-year-old woman from Johor Bahru. In May 2019, she was diagnosed with breast cancer, specifically stage III. In June of that year, she underwent surgery but did not undergo chemotherapy or radiation therapy. Instead, she opted to seek traditional Chinese medicine and supplements as her treatment approach. It wasn't until she noticed her tongue deviating to one side that she realized the severity of the disease, with the cancer having spread extensively to her liver and bones.
She couldn't believe that she had been afflicted with such an illness, and tears welled up in her eyes as she stood before the doctor. Accepting this harsh reality was difficult for her, and all she desired was to live a few more years, at the very least outliving her mother. She was deeply grateful for any additional time granted to her.
Throughout her journey, Cathryn's husband remained by her side, offering unwavering support and assuring her that everything would be alright. Her family consistently urged her to undergo surgery, prompting her not to delay any further. In June, she underwent tumor removal, yet she couldn't help but apologize to her husband for not being able to fulfill her promise of facing life together. She spoke to her children, emphasizing the need for strength, as their mother was a resilient individual. She urged them to grow up to become valuable individuals and expressed her remorse at the thought of being less filial if, unfortunately, she departed from this world earlier than her mother.
During the previous month, Cathryn experienced significant hair loss due to targeted therapy. However,

after starting to consume porcupine dates, her hair loss improved noticeably. At present, her hair has almost completely regrown, with numerous baby hairs visible. Not only did her hair improve, but her overall mental state also became more positive and uplifted.
She had concerns about the possibility of consuming counterfeit medication, considering the compromised state of her body. She stumbled upon Miracle Medicine on Facebook, a reputable brand with 16 years of experience, and a commitment to preserving life. Consequently, she chose them as her trusted source. Cathryn strongly urged fellow patients to accept their circumstances and seek legitimate treatments.
She expressed profound gratitude for the opportunity to encounter Miracle Medicine, which introduced her to porcupine dates during the peak of her deteriorating condition. These dates resolved her issues and helped her regain her health.
For the full video: - https://youtu.be/Vp15bhnlJUc
Porcupine Date (or porcupine bezoar stone) is a type of Chinese herbal medicine that is similar to animal-based medicines like cow bezoar, it is formed from stones found in the animal's body.
In some modern in vitro studies, Porcupine Date has been found to contain components with antioxidant and free radical scavenging properties. It can inhibit the formation of tumor blood vessels, which in turn can control tumor growth and metastasis, as well as exhibit other functions such as detoxification and a lot of other healing purposes.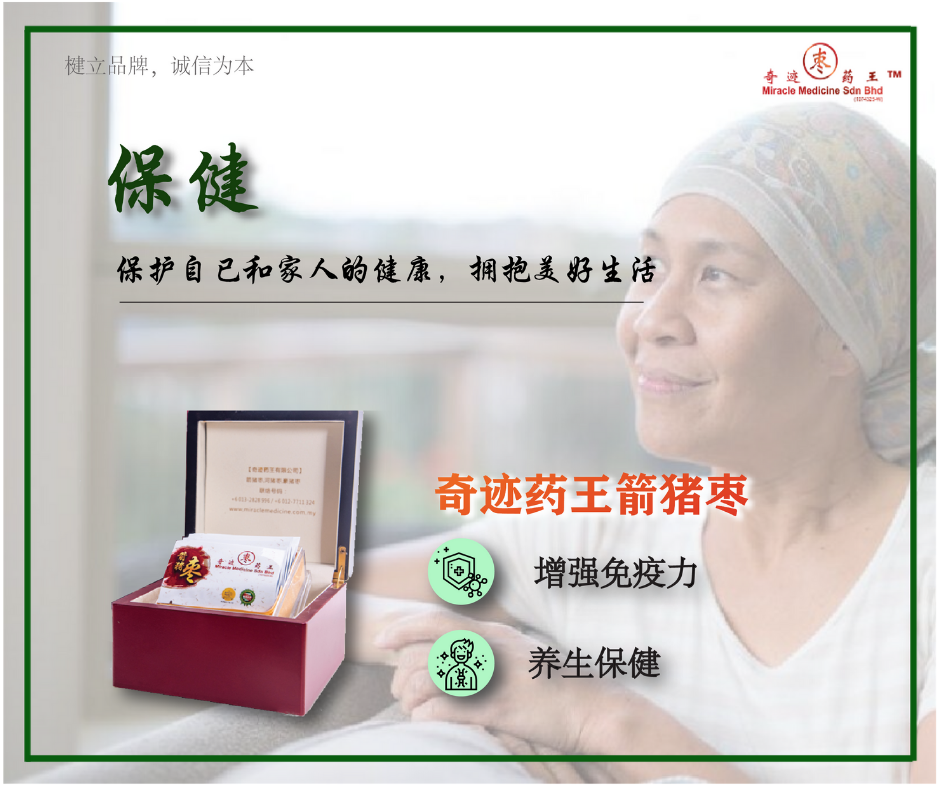 Health supplement - Having a good lifestyle and balanced diet, while taking pure, natural, and chemical-free miracle medicine such as porcupine date/porcupine herb medicine can enhance one's immune system and health.
【楗立品牌,诚信为本】
健康是宝,健康最好,奇迹药王箭猪枣。
【奇迹药王有限公司】箭猪枣,河猪枣,豪猪枣
Miracle Medicine Sdn Bhd - Porcupine Dates
F-01-10, Level 1, Block F, Sunway Geo Avenue, Jalan Lagoon Selatan, Sunway South Quay, Bandar Sunway, 47500 Subang Jaya, Selangor
www.miraclemedicine.com.my
Facebook:https://www.facebook.com/miracleporcupine/
wechat id:jackielim8222